Imram introduces the tradition of Kriya Yoga science, which is an advanced technique of spiritual development.
The Master has reached the highest states of consciousness. Today he is sharing his experience and knowledge in their original, undefaced form.

_____________________________________________________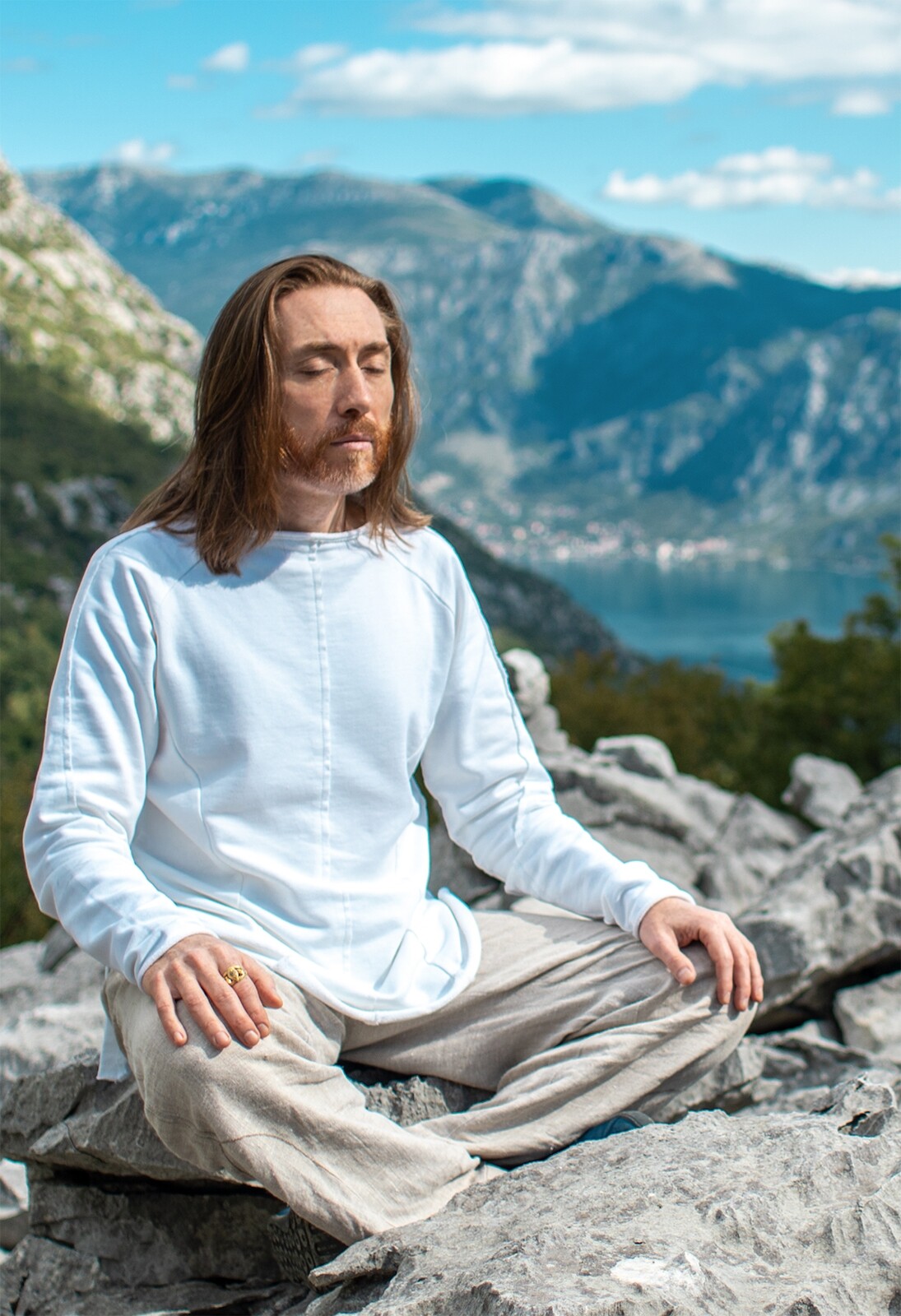 Kriya Yoga – is a sacred science which was practiced by all the ancient Yogi-Siddhas and saints, who attained Self-realization. This knowledge stayed hidden from people for a long time, until Mahavatar Babaji Nagaraj – the deathless Himalayan saint – brought it back to the world in 1862.

The science of Kriya – is conscious work with special centers, located in the zones of forehead, nape, and throughout the length of the spine.
The method of Kriya is unique because it is intelligible and easily understood from the first days of practicing. It applies both to unexperienced beginners and to advanced practitioners.

_____________________________________________________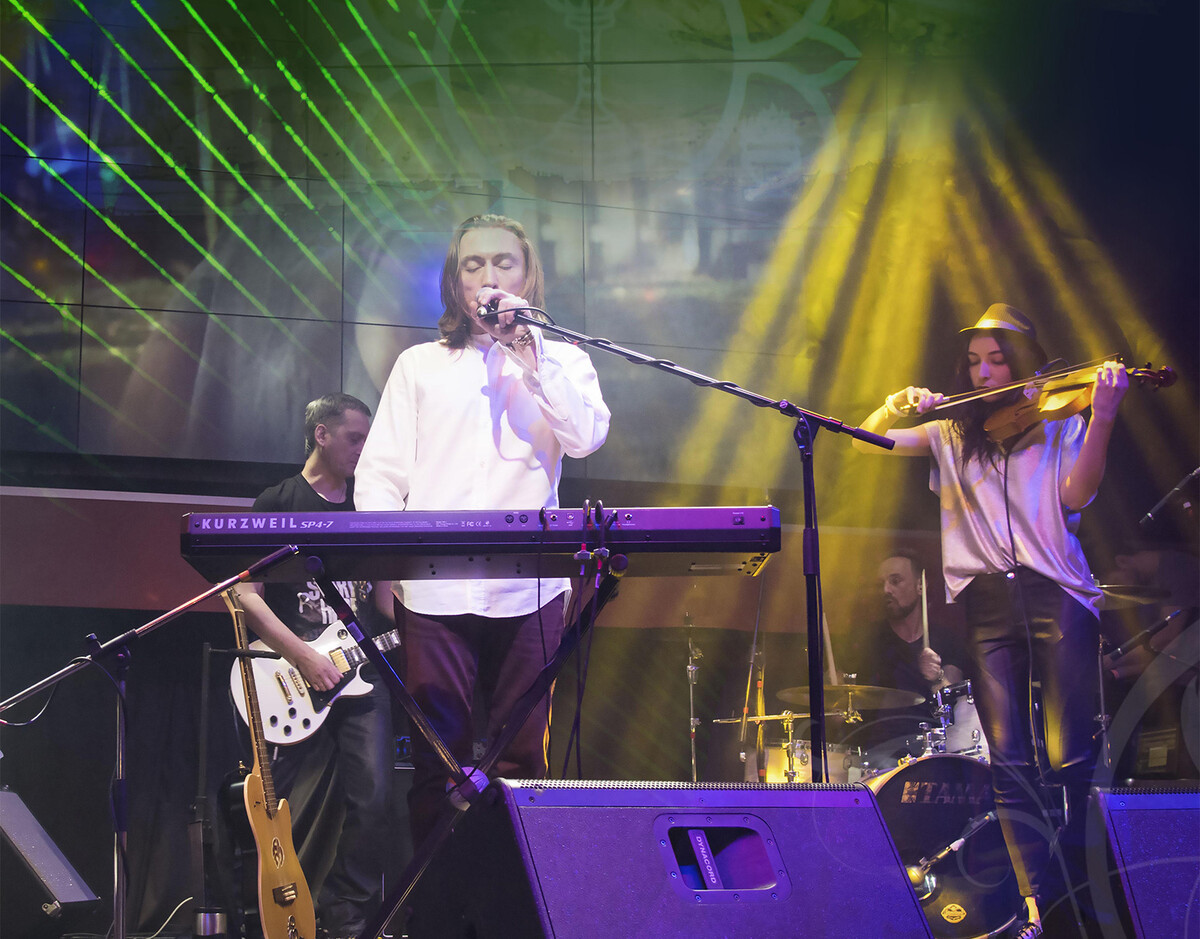 Master Imram creates his musical compositions in a special, sacred way. Their vibrations and the idea itself come from the Supreme planes, awakening Spiritual power in the audience listening, releasing huge layers of inner energy that contributes to Self-Realization.
It's hard to describe in words, you need to feel it!
A happy person – is one who lives "here and now" and has the direct connection with his or her Highest Self.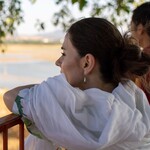 I am grateful to God for His grace! He gave me a possibility to develop myself and go towards Self-realization. With His invisible hand, God brought me up to Imram – the Master of Kriya Yoga. Imram possesses great spiritual knowledge, boundless wisdom and humility. During his seminars and retreats he lovingly and selflessly shares this knowledge with people. Like a streak of light, he drives away the darkness of ignorance. He answers all the questions that appear in my mind, even if I haven't had a chance to ask them. While listening to him, I sometimes can't see the meaning of his words, but I'm always sure that these words are true. There are usually a lot of doubts, when we follow a spiritual path, but Kriya helps to intensify the feeling of discrimination.
During a retreat there appears a close and warm-hearted connection with all the participants. To the end of the retreat all the students become closely related people. I'm grateful to them for everything! I'm grateful to Hadija who shares with people her valuable knowledge of health improvement at all the retreats, and even in her own time.
I'm also grateful to the organizers who cared for the participants with great responsibility, warmth and regard. With love...
I'd like to thank Master Imram and his team for the knowledge. I have a 17-year long experience in different spiritual practices, meditations and retreats. As a result, I know for a fact that Kriya in the Master's interpretation – is the best thing I have ever experienced. After the two months of practicing, I feel that my body has become more sensitive and energized. My consciousness is clear, and the mind has become more controlled than before.
And the most important is that I feel inner joy and completeness, which is great!
Thank you! I advise everyone to take part in Master Imram's events and arrangements, so to experience his aura and the strength of his knowledge. His mastership is really high-class!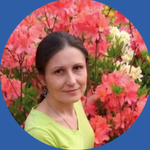 Especially important and interesting for me is working at such a quality as "acceptance". I'm learning to accept different situations, people and their behavior. I've found that if I live with acceptance, lots of trouble just disappear.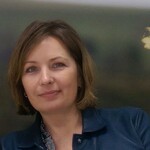 10 days of retreat have just flown by… It was time of diving deeply into oneself, time of communication with one's own super-consciousness under the tactful guidance of the Master. Gradually and insensibly, I stopped perceiving the world in the context of the mind: "This is good, and that is bad". One starts realizing that the reasons of all the events are, in fact, deeper than we are used to think. As a result, after the retreat a person becomes calmer and more aware. This quality remains unchanged even after one returns to the dynamic environment of a big city. In other words, our movement through life, remaining as intensive, as it was before, acquires new quality characteristics… At a retreat one gets a concentrated boost for upward movement.
It seems as if I've made the first acquaintance with my own body. We were learning to feel every part of the body and its every cell, activating the inner energy of revival.
Staying within the Master's aura deserves special description. It seems as if you are staying in the case-warm of love and containment, and you want to stay there as long as possible. Before I came to India, there had been a lot of suspicious thoughts in my mind. India was an unfamiliar country for me and I felt watchful about its peculiarities. But, after meeting with Imram and his wonderful family I felt sure that nothing terrible would happen to me. During the retreat I had a feeling that I met with the people who I had known very long ago. It seems as if I forgot them for some period of time.
In addition to Kriya practice, we came together every day to put our questions to the Master. At long last, I've found a person who scientifically explained to me the world order theories which are different from those we studied at schools and in Universities. Those concepts we studied there used to be framed as the only truth. However, my inner voice told me that the real world order is something different from the things written in traditional textbooks. I wanted to know how the world works. Finally, the veil of secrecy was lifted. I was really happy!
The Master's wife, Hadija, a doctor by profession, also answered a lot of our questions about health and about one's destiny in the spiritual context. I am thankful to Hadija for her knowledge, experience, sociability and optimism. Everyone who wants to acquire deep inner understanding of life, should attend Imram's seminar and then go to the retreat to work with new knowledge in more detail. May the force, knowledge and wisdom be with us! I wish everyone well, love and remarkable achievements!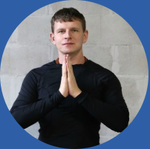 Thanks for the last Kriya seminar in Moscow!
Master Imram can transfer his knowledge in a very simple and understandable manner. At the same time, information density is so high, that even after a few hours of a seminar one can notice some changes that take place due to the practice and good methodology.
Despite seeming simplicity of Kriya methods, their understanding and application require some efforts and make one be aware of his or her actions.
Especially pleasant is the fact that the effect of the practice isn't limited by the seminar itself, but lasts much longer.
I used to visit different Yoga classes, as well as body-oriented therapy trainings. But the information that I've got during this two-day seminar, has been structured very quickly. Its simplicity, combined with high efficiency, - impresses greatly.
I have a strong determination to get my own experience with the help of Kriya practice. I'm really grateful for such possibility.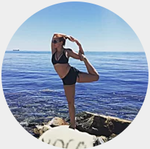 When someone asks me, how I started practicing Kriya Yoga, I answer without hesitation: "Fortune smiled on me!" As soon as one gets into the swing of things, he or she starts being aware of their actions. You begin to realize what you are doing and what you are doing it for. A person who practices Kriya Yoga starts leading healthy and sensible lifestyle.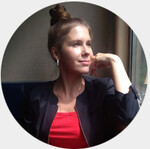 My retreats
A retreat for me – is a small life. Every day of practice is extremely busy and intensive, so I usually have a feeling that not one week, but much more time has passed.
I participated in three retreats with Master Imram. Each of them was special for me. The first was in Pyatigorsk in 2013 or 2014, right after the seminar. I had a tremendous stroke of luck then, because I didn't even have to go anywhere: we practiced in my hometown. The retreat lasted more than 10 days. The immersion into practice was extremely deep, which impressed me a lot. I was amazed with the inward processes which were going on within myself. Even physically I felt the aura that Imram created during the practice. At that retreat I had a lot of strong spiritual experiences. For quite some time after the end of the retreat I kept these experiences in my memory.
Finally, in 2015 I went to the retreat which took place in India, Puttaparthy. My dream has come true! When we came to Sai Baba ashram, I was crying with happiness. It was magic time, when my love to Swami combined with the possibility to participate in the Master's retreat. There I had some new spiritual experiences. Under the tactful guidance of Imram, I was diving into practice more and more… This process is still going on. Then we practiced not only Kriya techniques, but also different techniques, belonging to some other schools of thought. I got to know lots of new things. New frontiers have opened for me. I've had lots of deep inward experiences and got answers for some of my questions. Besides, the retreat coincided with Mahashivaratri festival – an imposing event! Lots of miracles happened to people, including those, practicing Kriya, and me, too. I'll never forget our evening satsangs with Imram. A big number of people gathered together in a small room. They were sitting there silently, not to make sevadals angry. Those satsangs were visited not only by the people from our group, but also by people who were living in ashram at that time and knew about Imram.
The third time I came to the retreat in Puttaparthy was in 2019. After the long break, I was happy to find myself in this sacred place again. I am grateful to Imram for conducting retreats in Puttaparthy. It's a blessing for people to stay in such high vibrations, even if they can't realize that. Frankly speaking, I haven't yet returned from that retreat. One part of myself has remained there. It is practicing now with those people who have come to the retreat-2020. The energy and information that the Master put in me at that time, are being gradually unpacked now, entering my life. Though all the retreat groups are large, everyone feels that Imram is working with him or her personally. I'm grateful to the Master for coming into my life and for the Kriya practice that he has given. It is the most important thing that has happened to me in the present incarnation. It is likely, that this event is the most prominent one in all of my incarnations. Now I should work. The Master always helps, even if we don't see each other for a long time. My idea of a retreat is always connected with people. A retreat is a possibility to communicate and make friends with people from different countries. During a retreat a group turns into a real family. I wish everyone to participate in Imram's retreats! Any retreat - is lots of spiritual experience, happiness and Divine Love!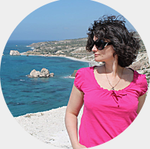 ... Even after a few years of practicing which can't be called a disciplined one, I have: a new happy family; new knowledge; health, that is better now than it was in my childhood; strength; ability to do more things, and do them in a shorter time, than before. Now I feel harmonious, even when trouble comes. The aptitude to creative work is also new for me. Relationship with my loved ones have improved greatly. And the most important thing is that I always feel connected to the ever-living source of blessed strength. As for the discipline, it develops in a natural way during the practice.
_____________________________________________________
_____________________________________________________
E-mail: info@imram-kriya.com
Tel.: +7 (905) 460-29-91